The

Audio-Guide to the Hermitage

application was designed specially for the iPhone.

Now you can take fascinating walks around one of the world's largest museums, find out about its history, its artistic masterpieces and splendid palatial interiors with all the necessary information provided on your iPhone and iPad. The

Audio-Guide to the Hermitage

is your personal interactive conducted tour.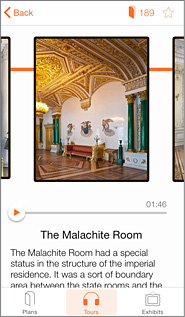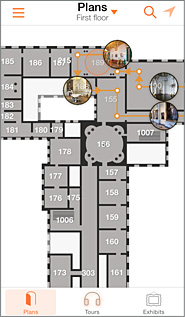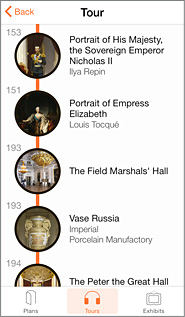 General and thematic excursions created by the museum's specialists will help you to organize your visit sensibly in accordance with your own interests. The interactive routes that the app can produce at your request will enable you to find your way easily around the more than 300 rooms of the main museum complex.

The app includes:
interesting general and thematic excursions
detailed floor plans showing the location of specific exhibits and museum facilities (cafés, information kiosks, ATMs. WiFi zones, etc.)
enlarged views of individual rooms showing the location of exhibits
calculation of the shortest route to your object of interest
a catalogue of the Hermitage's masterpieces
information about the museum and ticket prices
The app comes in English and Russian versions.

At present the following excursions are available:
The Hermitage in an Hour
The Hermitage. Large General Tour
Ancient Egypt
"Cats in the Hermitage" (FREE)
Masterpieces of painting
"Cupids in the Hermitage" (FREE)
New excursions will be added to the range regularly.